Yes, all accessories are dishwasher-safe.
Whether you're going to wash it by hand or in the dishwasher, always disassemble your mixing bowl. Dry it thoroughly and be especially careful with the pins on the bottom, before re-assembling it for your next cooking project.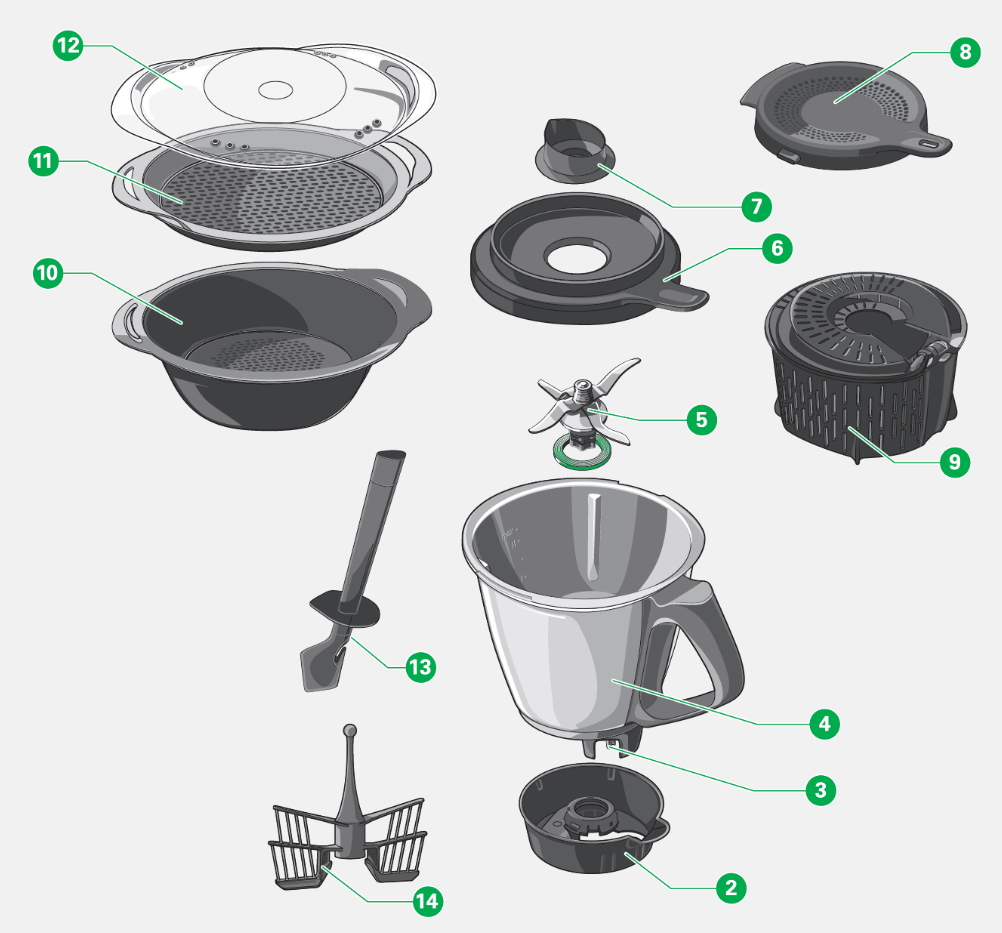 (2) Mixing bowl base, (3) Contact pins, (4) Mixing bowl, (5) Mixing knife with sealing ring, (6) Mixing bowl lid, (7) Measuring cup, (8) Splash guard, (9) Cooking insert, (10) Varoma container, (11) Varoma insert base, (12) Varoma lid, (13) Spatula, (14) Stirring attachment.