ACTIVATING REVERSE KNIFE MOVEMENT
1. To activate the reverse knife movement, briefly tap the speed dial.
FORWARD/REVERSE KNIFE MOVEMENT
You can reverse the direction of the mixing knife at any speed. Reverse operation at a low speed is intended for gently stirring delicate food which is not to be chopped.
1. Tap the speed dial to switch the direction of the mixing knife from forward (clockwise) to reverse (counter-clockwise).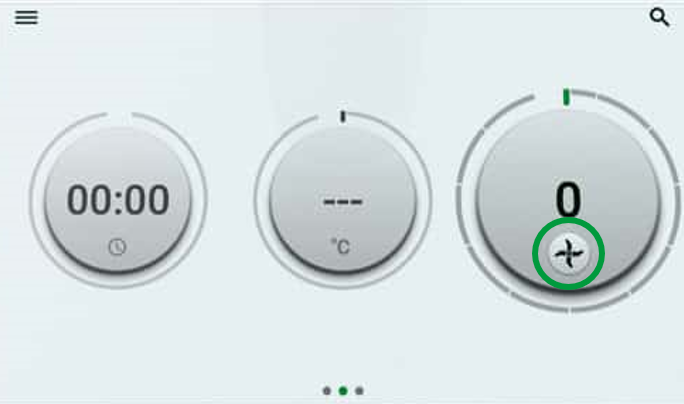 Counter-clockwise operation is indicated by the respective symbol on the speed dial.
2. To revert to clockwise operation, tap the reverse symbol again, or wait until the set time has expired and the rotation is automatically set back to forward knife movement.