We are working every day to make our products better, offer better support and experience. That is why we present to you the latest updates for the Thermomix®, which are accessible to you over the air and via the Cook-Key® . Just confirm the update installation on your TM5 display and enjoy your favorite Thermomix®.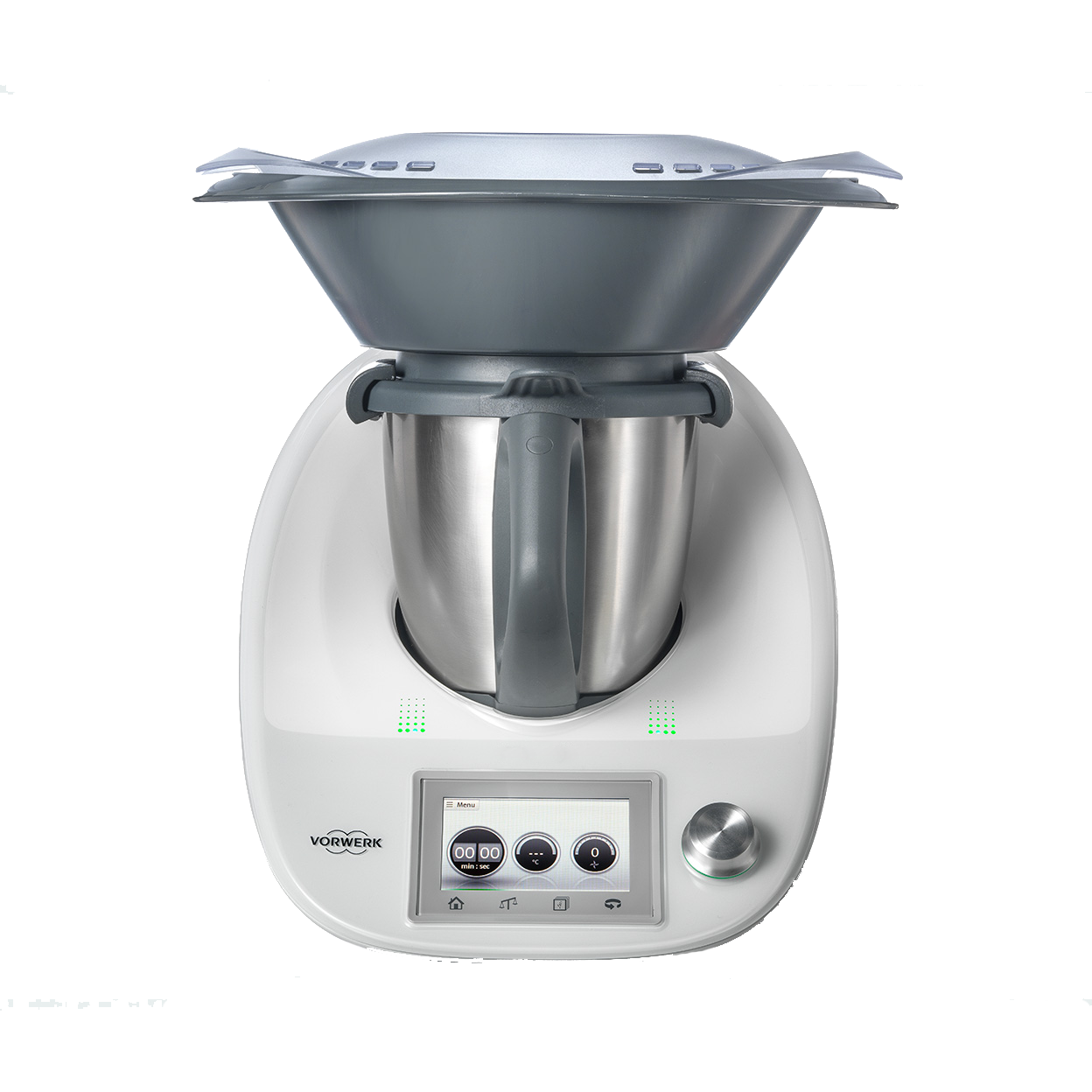 Here you will find an overview of the changes and innovations offered by the Update 2.11:
Optimisation of the Thermomix Friend® recipes user-interface on the Thermomix® TM5 device.
Improvements of the User-interfaces while cooking with the Thermomix® TM5 and the Thermomix Friend® Guided-cooking function.
Adding the Smart cooldown feature to the TM5.

A new Smart cooldown timer combined with the recipe cooking-time is being added to the guided and freestyle cooking on the Thermomix® TM5.
A smart algorithm will consider the cooking time and temperature used to estimate the appropriate cooling time before the TM5 may be opened.
The cooling time may variate between 0, 8, or 20 seconds, which are added to the recipe cooking time.

Improvement of the Synchronisation speed of the device.
The Synchronisation of Cookidoo® recipes on the device is optimized and much quicker.
Further minor improvements.
Further minor improvements of the overall user interface of the device.
Here you will find an overview of the changes and innovations offered by the Update 2.10:
As usual, we advise you to always update your Thermomix® to the latest firmware version. The software version 2.10 or 2.9.1 is necessary for the device to handle the improvements for displaying recipes and recipe steps. As older software versions cannot handle these improvements, it is necessary to have at least version 2.9.1 installed on your device. Because of this, starting from the 25.08.2020, it will no longer be possible to synchronize recipes when you have an older software version installed on your TM5. A message on the device will inform you when to start the synchronization required due to the outdated software version.
| | |
| --- | --- |
| Wifi connection | Improvement of displaying individual Wifi title and connection quality. |
| Recipe display and steps | Improvements of images and cooking steps. |
| PIN lock | Improvements for handling PIN lock. |
| Translation Improvements | Improvements the language and text translations. |
Here you will find an overview of the changes and innovations offered by the Update 2.9:
Two new modes in the Modes menu

Pre-Clean - Suitable for pre-cleaning after cooking to remove the food rests of the mixing bowl.
Instant Lock - Lock your screen as the device is running. (addition to the child-lock)

Set a favorite mode

As browsing the TM5 modes you can set a favorite Mode to make it handy for future uses as activating the mode with a long-press on the modes button.

Long-press the mode button

Select the favorite mode from the modes list.

After that, by pressing the button for around 1 sec. the favorite mode will be activated.
Here you will find an overview of the changes and innovations offered by the Update 2.8:
Settings for display brightness
Allowing to set the brightness in all screens. The modern Design is pretty bright in dark environments.
Settings for Timer Clock sound volume and duration
Timer Clock Sound can now be set in volume and duration individually.
Mode button also provides timer clock now
Fast access to timer mode via mode button from everywhere.
Improvement of synchronization


Improved display reaction times
| | |
| --- | --- |
| Settings for display brightness | |
| Settings for Timer Clock sound volume and duration | |
| Mode button for timer clock | |