How can I plan/organise my recipes?

You can find you recipes on a single place. You can bookmark them or create your own recipe collections, which you can name as you like.
No matter what you choose, you will be able to find them all by clicking on "My Recipes" at the top of the page.
How to add a recipe to the weekly planner?

You can use "My Week" to plan ahead. You can access the weekly planner at any time through "My Week" at the top of the screen.
Add recipes for each day of the week as you like and use the plan to make a comprehensive shopping list.
- Click on the three dots in the lower right corner of the recipe window, choose "Add to My Week", click on the day you want to select and save. Or click on "Cook Today" if you want to prepare it at the same day.
- You can include more than one recipe in the planner for a day.
- If you want to move the recipe to another day, simply choose this after clicking on the three dots of the recipe in "My Week".
- Click on the calendar symbol on top of the weekly planner to check what you planned in previous weeks.
- Click on the three-stripes symbol to check what you planned for today and the future.


How many recipes can I save in my personal lists or bookmark?

There is no limit on Cookidoo to add personal collections or recipes. In order to have a proper synchronization, we recommend not to create more than 500 lists with not more than 500 recipes per list. If you have more, the synchronization may fail.
How can I share my recipes?

You can share recipes on social media, messages or email by clicking the ...MORE button on the recipe window and choosing Share Recipe.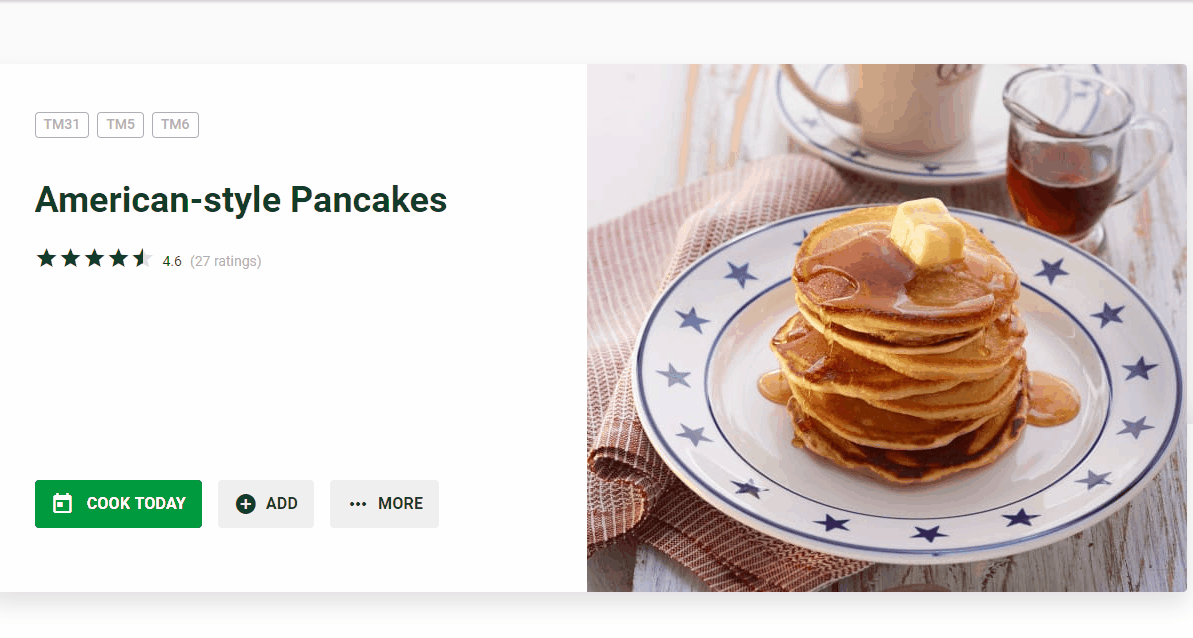 You can share recipes on the Cookidoo® mobile app, by clicking on the share button in the upper right corner.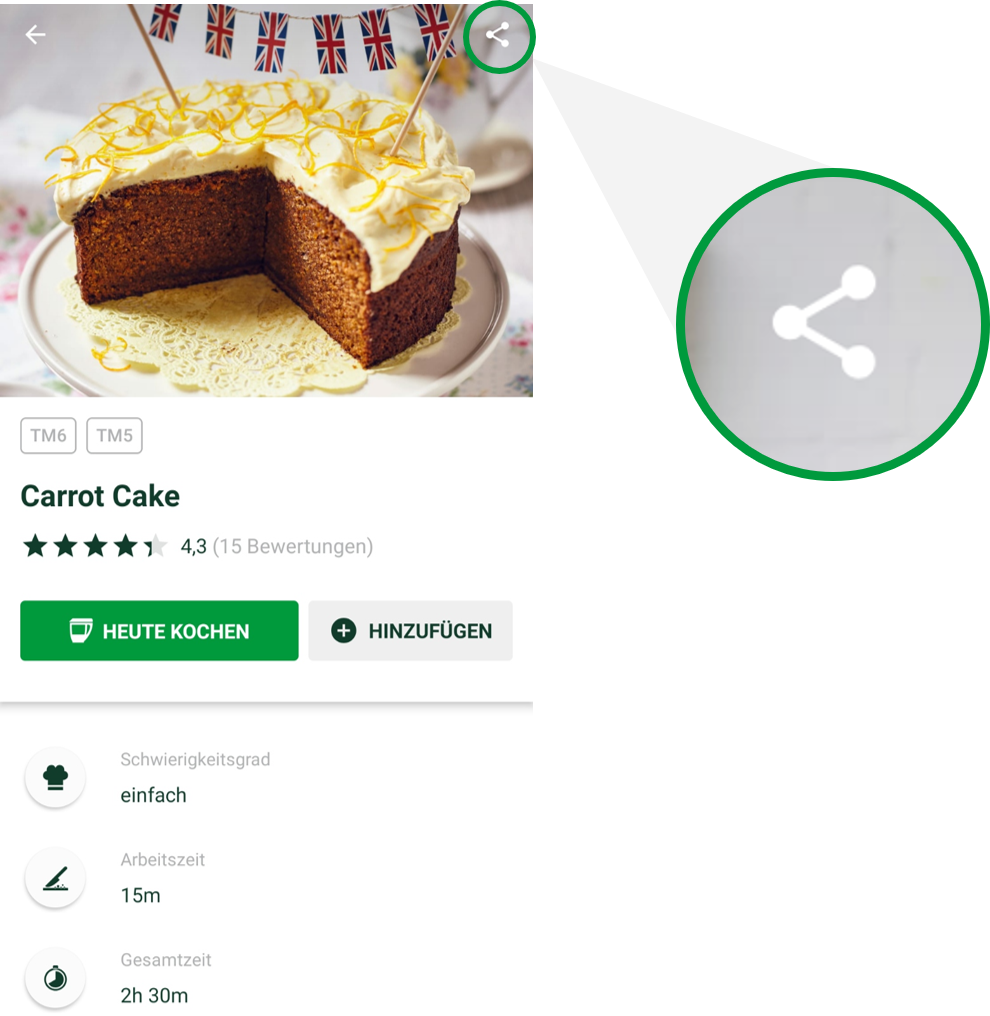 Where do I find the my previous recipe notes (old Cookidoo version)

On Cookidoo web or app no personal recipe notes are available since beginning of 2019. In case you have created some in the past, you can only find them on your TM5 when you open the related recipe. These notes are read only. For this you need at least software version 2.7 on your TM5.