The innovative Kobold VG100 window cleaner can be filled with water and cleaning concentrate in no time at all. One tank filling is enough for approx. 20 m² glass surface. 
The tank consists of 2 individual chambers - fresh water and detergents come into the first chamber and the extracted dirty water ends up in the second chamber.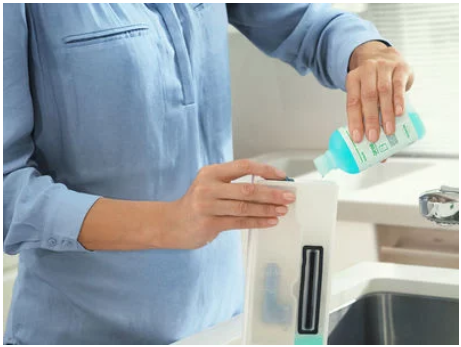 As soon as the tank is in the window cleaner, you're ready to go: The powerful 30-watt motor starts at the touch of a button. 
When the battery is fully charged, the window cleaner works for at least 30 minutes.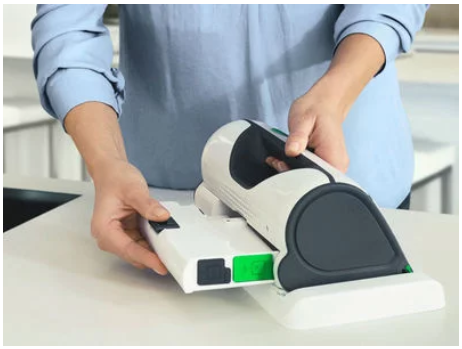 The microfibre cloth also contributes to convenient window cleaning. You don't have to change it every now and then during use because most of the dirt is immediately absorbed.
You can then clean it in the washing machine at up to 60°C without a fabric softener and simply charge the battery with a charger for the next use.