Safety is an essential part of every Vorwerk product. However, the product safety of Thermomix® TM6 can only be ensured if you follow the instructions. Please read the manual carefully.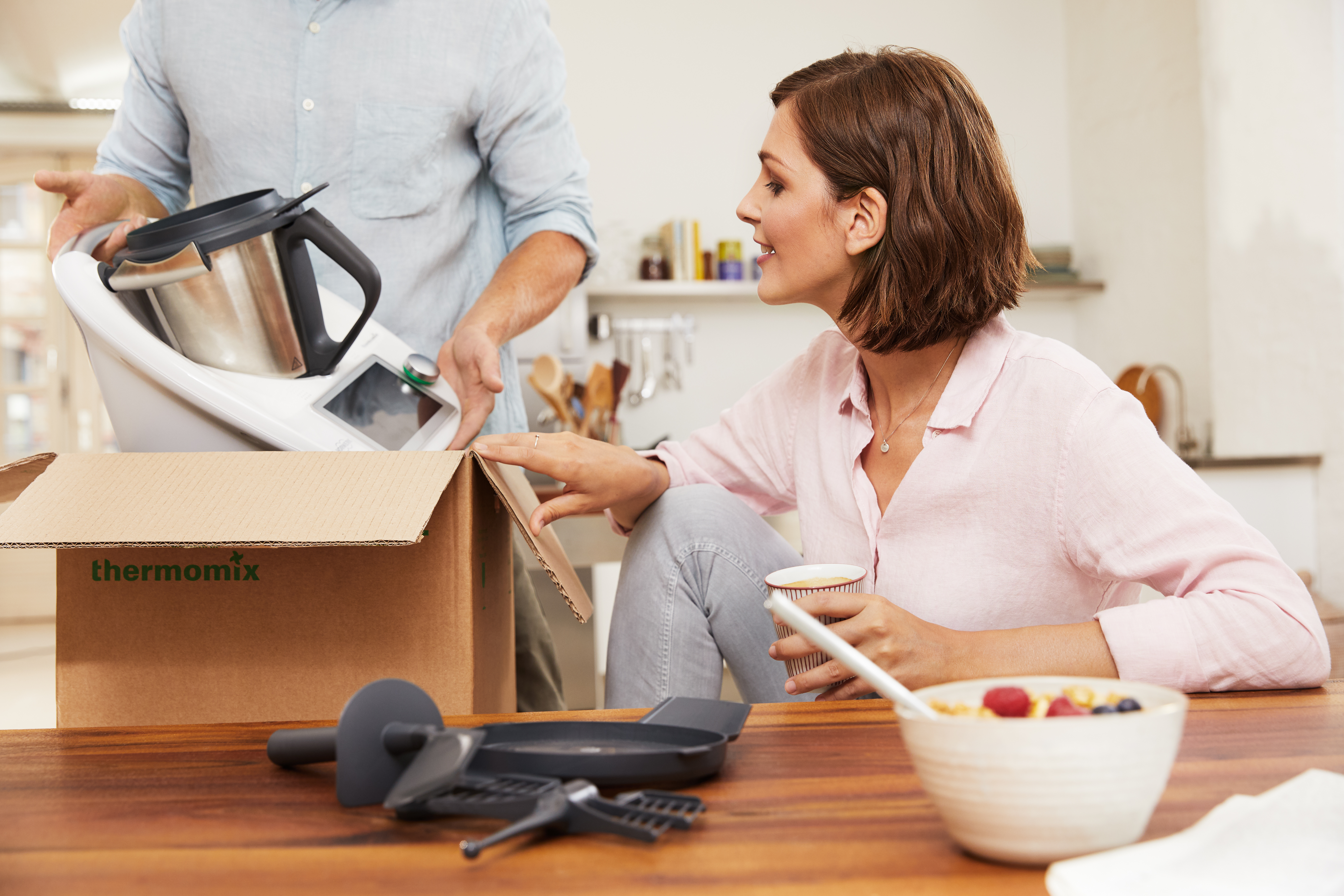 CHOOSING THE SETUP LOCATION
1. It is recommended you keep your Thermomix® TM6 in a permanent position in your kitchen so that you can operate it easily. Be sure to place your Thermomix® TM6 on a clean, solid and even surface so that it cannot slip.
2. Ensure that the ventilation opening on the back of the appliance is kept clean (free of grease splashes, etc.).
3. Remove the protective foil from the touchscreen and the locking arms.
4. Gently pull the power cord out of the Thermomix® TM6 housing and connect the Thermomix® TM6 to the mains power supply (220–240 V).
5. You can choose whatever length of power cord you need, up to 1 m. If you do not need the whole length of the power cord, the remaining length can be kept inside the Thermomix® TM6.
6. Do not place the base unit on the power cord. If you do, it will not sit evenly on the surface.