Blue or multi-colored changes can appear on the surface of the bowl. These changes are an optical phenomenon. These partial rainbow colored spots happen during cooking or cleaning.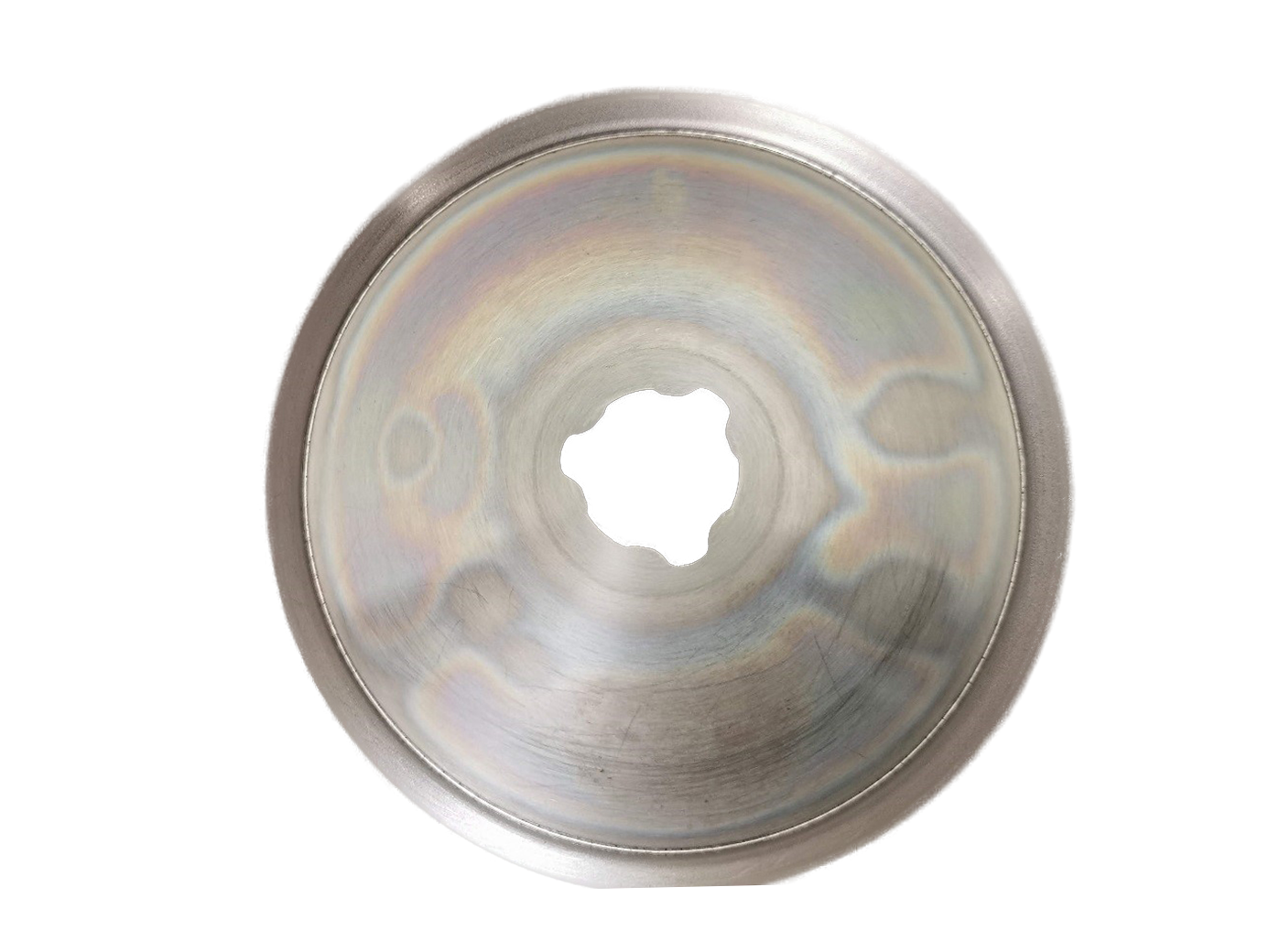 To protect against external attacks, stainless steel tends to create an invisible (for the human eye) passive layer. This protective layer arises from compounds of magnesium and silicate ions and oxygen (all these elements are part of foods and supply water by nature).
Under certain conditions, this layer, which is not harmful to health nor affects the corrosion protection or usage property of the bowl, can become visible (blue or rainbow-colored).
If you notice rainbow-colored shimmering stains in your mixing bowl, these could be a consequence of using starchy foods and we recommend that you clean it in the following way:
Fill the mixing bowl with 1.5 liters of water and add a dishwasher tablet.
Then heat it all at 70°C for 60 minutes on speed 3.
After that, pour away the cleaning solution and you can remove any remaining stains with a steel cleaner.
Then rinse the mixing bowl thoroughly with water and dry it.
Important: Make sure that the cleaning solution does not come into contact with your eyes! And also do the cleaning out of the reach of children.