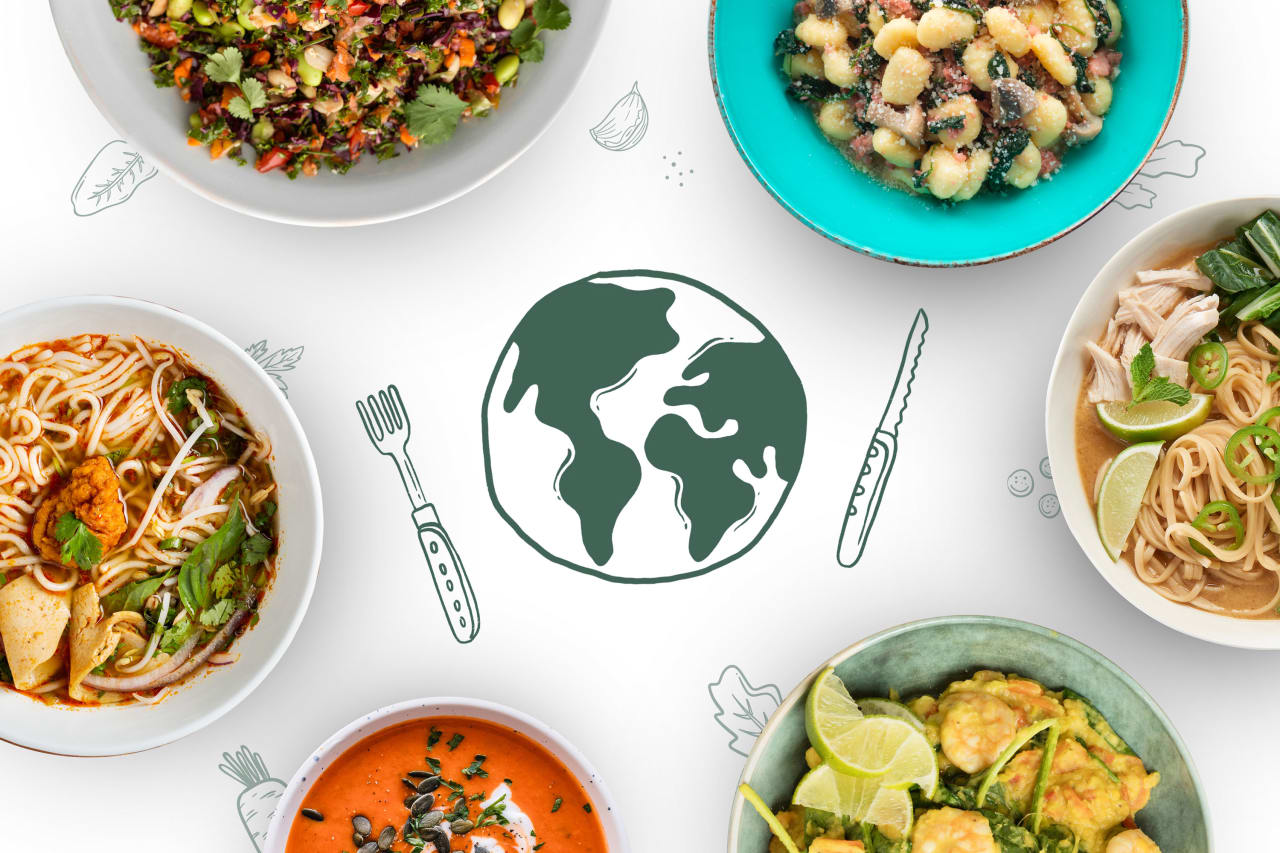 Which subscription types are available

1. When you register on Cookidoo®, you will receive a free 30-day trial subscription, with free access to all Cookidoo® content. This trial automatically ends, you do not have to cancel.
2. When you activate a brand new cook-key in your Cookidoo account, or activate your Cookidoo® account on your brand new TM6, you will receive a free 6-month trial subscription, with free access to all Cookidoo® content. Activating a second hand cook-key or second hand TM6 will not offer this trial anymore, it can only be used once, with the first device owner. Both trials have to be activated, they are not coming by only buying the product. The trials automatically end, you do not have to cancel.
3. After the trial ends, you can continue accessing Cookidoo by purchasing an annual subscription, by clicking on "subscribe" button in your account. This subscription renew automatically, either from your PayPal account or the credit card listed in Account/Membership/Payment Method.
Cookidoo® will send helpful email reminders when the trial is about to expire as well when your anual subscription will be renewed or if there are any issues with renewal. Use the "Renew now" option to continue using Cookidoo®. You can also find out when your subscription is set to expire in Account/Account Overview or Account/Membership.
Whenever you are activating a trial subscription or buy the anual subscription, they will always been added, one after the end of the other.
How to buy an anual subscription

To buy an annual subscription you have to open 'Account' in your Cookidoo profile on web. It is not possible to buy or handle the annual subscription in one of the apps or on TM6.
Click on 'Membership' and then on the green 'Subscribe' button. You will be guided trough the check-out process. Please check, if the 'country of residence' shown here is the correct one, to receive the invoice for the country, currency and tax amount you need. According to the country you can pay in Euro, USD, GPB, PLN, CHF, CZK. Independend from the tax, the end price of the membership is always the same amount.
In case you need to change your 'Country of Residence' you can do this directly in your account by clicking on 'Change Profile' in your account. You cannot change it directly in the check-out process, when purchasing the subscription. After changing the country in your profile, you have to start the purchase check-out process again.
The annual subscription is paid in full and automatically renews unless 'Cancel Auto-Renewal' has been selected in account.
Payments can be made using credit card or PayPal.
You can check the status of your subscription at any time under Account/Account Overview or Account/Membership.
How the subscription will be extended

Only the annual subscription will be extended. The 30-day and 6-month trial will end automatically.
Unless you do not cancel the annual subscription it will be renewed automatically after 12 month with the payment you saved in your account by initially buying the subscription. We will send you a notification via e-mail, before the subscription will be renewed, to give you the possibility to cancel.
How to cancel the different types of subscription/Withdraw

The 30-day and 6-month trial will end automatically, you do not have to cancel.
For the annual subscription you have the right to withdraw your contract in between 14 days after initial sign of the contract/initial purchase. This right of withdraw does not apply to a subscription already renewed, as the initial contract is already signed at least 12 month before. Autorenewal extension is only a payment for the next period and applies to the contract signed at least 12 month before.
When you want to take in use the withdraw you have to send an e-mail from the e-mail address used in the related Cookidoo account. In this case we will refund the subscription fee.
You can cancel every time your annual subscription during the membership period in your Cookidoo account on web. Click on "cancel" button in your account. The membership will always end after the 12-month period ended and the subscription will not be renewed. No refund will be given.
What happens to my profile and recipes when the subscription expires?

Your personal library of saved recipes and collections will remain on your Cookidoo® profile after the subscription expires.
All other recipes that were only available during the subscription will be "grayed out"/locked and no longer available.
An overview of recipes, collections, cookbooks and already purchased, activated recipe chips can be found under "Purchased content" or "My recipes".
After the annual subscription expires, you have the opportunity to cook another 50 Guided-Cooking recipes with your Thermomix. After that, you can browse the portal, but you will no longer be able to use the Guided Cooking functions or read the recipe steps.